Debris Removal & Hauling
Melbourne, Palm Bay, Merritt Island, Beaches, & More
Keeping up with basic, everyday responsibilities can be challenging enough—if you're a property manager or homeowner, the ever-increasing demands on your time make it that much more difficult to not only take care of routine home maintenance, it can make it very difficult to maintain a well-kept yard. Contracting a professional, reputable company that offers property clean up services can make it much easier to keep your yard and landscaping both appealing and safe.
Taking proper care of your yard is important for a variety of reasons. When the weather permits, an aesthetically pleasing yard makes outdoor entertaining a much more enjoyable experience for hosts and guests alike. More importantly, yard waste will not only make your outdoor area an eyesore, it can also present potentially dangerous situations.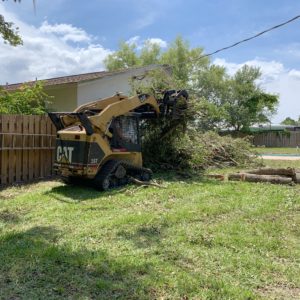 East Coast Tree Professionals offers professional Brevard County debris removal services. Whether you need debris removal in Melbourne, Palm Bay debris removal or property clean ups in any other are of Brevard County, Florida, our knowledgeable team of experts can do all the heavy lifting so you can focus on other important, more manageable tasks. Attempting to haul heavy debris on your own is not only a daunting task for the average property manager or homeowner, it can create potentially hazardous situations. Properly trained professionals have the skill and equipment necessary to remove lawn debris quickly and safely.
Basic yard maintenance includes lawn mowing, pruning trees and shrubs, trimming plants and flowers and other related tasks. However, raking up trimmings and fallen leaves is only part of maintaining a neat, appealing yard. If you don't plan on using some of this debris for composting, it should be removed from your lawn. While the standard city-issued recycling bins can be enough to manage smaller lawns, larger yards with more shrubs and trees might require hiring experienced professionals with the equipment and capability to dispose of higher volumes of waste.
Our debris hauling services include tree clean up service and general property clean ups. Some examples of the debris we clear include:
Tree branches
Trimmings/clippings
Tree stumps
Unwanted or excess soil and sod
No matter what type of landscaping debris you need hauled, East Coast Tree Professionals can handle the job safely and efficiently. Our certified team has years of experience hauling debris for Brevard County residents at reasonable rates so you can focus on enjoying your clean, neat yard. Contact East Coast Tree Professionals today for a free quote on your debris hauling project!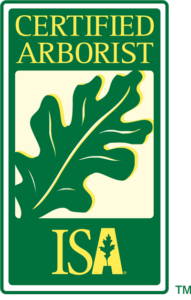 Brevard County's Trusted Debris Removal Experts
Debris Removal Services in Melbourne, Palm Bay, Merritt Island, Beaches, & More
EXCELLENCE AND PROFESSIONALISM
No matter the job at hand, quality and professionalism is at the utmost importance. Clients will be treated respectfully and the work will always be completed with superior quality.
LICENSED AND
INSURED
East Coast Lawn and Tree Services Brevard, LLC. is a registered company through the State of Florida. It has city and county licenses and is covered by liability insurance.
PERSONALIZED APPROACH
All clients are different, as well as each
property and its  needs. Satisfying clients' specific goals for the complete care of their property is what our business strives for. 
East Coast Lawn and Tree is a proud member of the following!
Tree Service for Palm Bay, Melbourne, and all of Brevard County: Barefoot Bay | Bayside | Cape Canaveral | Cocoa | Cocoa Beach | Eau Gallie | Fellsmere | Florida Inst. Of Tech. | Grant | Indialantic | Kennedy Space Center | Malabar | Melbourne – Downtown | Melbourne Beach | Merritt Island | Mims | Palm Bay – Downtown | Patrick Air Force Base | Port St John | Rockledge | Satellite Beach | Scottsmoor | Sebastian | Titusville | Vero Beach | Viera | West Melbourne