Hurricane Cleanup & Storm Debris Property Cleanup Services
Melbourne, Palm Bay, Merritt Island, Beaches, & More
Let's face it, living in Florida has its perks but Hurricane season is not one of them! Major storms can leave your yard in a state of disaster and in need of property cleanup. Our team is here to help!
If a recent storm has left large tree branches and other heavy debris strewn about your property, hiring professionals with hurricane debris removal experience can get your yard looking great again, and can also help prevent potentially dangerous situations.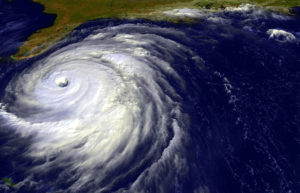 Florida is known for its often unpredictable, severe storms. Hurricanes and heavy storms can cause make a mess of your yard. The sheer volume of the debris that remains after a major storm is usually too much for the average property owner or homeowner to handle. Clearing this debris from your property requires the proper equipment and experienced professionals who know how to safely remove damaged trees, large branches and other large debris to protect your property from potential damage, restore the beauty of your landscape and help to eliminate any potential safety hazards.
In addition to our general debris hauling services, we offer Brevard County storm cleanup and hurricane yard cleanup. Our experienced team of professionals utilizes specialized knowledge and our substantial inventory of equipment to respond to any large-scale natural event safely and efficiently. Whether you live in Melbourne, Palm Bay or a surrounding area, East Coast Tree Professionals has provided expert Brevard hurricane debris removal services for years. We will ensure that no debris remains on your property so that nothing else gets damaged.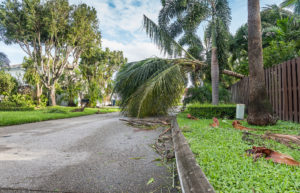 We can not only remove heavy, unmanageable storm debris, we can also assess the health of your trees to make sure the event did not cause any more damage that what can be seen with the naked, untrained eye. Our team, led by a certified arborist, have the knowledge and experience to spot problems that can cause damage to the health and stability of the tree. Left untreated, storm damaged trees can ultimately fall, posing potential safety issues and causing significant damage to your property. This preventative care can ultimately help safeguard you and property.
Hurricanes and heavy storms can be traumatic enough—let the professionals at East Coast Tree Professionals worry about clearing the debris so you can focus on more important things. We offer the highest quality Brevard hurricane debris removal services at competitive rates so you can get your yard looking as great as it did before the storm. We can have a friendly and professional crew out to your property as quickly as possible—contact us today for a free quote on your hurricane debris removal project!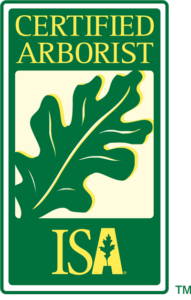 Brevard County's Trusted Hurricane & Storm Debris Removal Professionals
Hurricane Debris Removal Services in Melbourne, Palm Bay, Merritt Island, Beaches, & More
EXCELLENCE AND PROFESSIONALISM
No matter the job at hand, quality and professionalism is at the utmost importance. Clients will be treated respectfully and the work will always be completed with superior quality.
LICENSED AND
INSURED
East Coast Lawn and Tree Services Brevard, LLC. is a registered company through the State of Florida. It has city and county licenses and is covered by liability insurance.
PERSONALIZEDAPPROACH
All clients are different, as well as each
property and its  needs. Satisfying clients' specific goals for the complete care of their property is what our business strives for. 
East Coast Lawn and Tree is a proud member of the following!
Tree Service for Palm Bay, Melbourne, and all of Brevard County: Barefoot Bay | Bayside | Cape Canaveral | Cocoa | Cocoa Beach | Eau Gallie | Fellsmere | Florida Inst. Of Tech. | Grant | Indialantic | Kennedy Space Center | Malabar | Melbourne – Downtown | Melbourne Beach | Merritt Island | Mims | Palm Bay – Downtown | Patrick Air Force Base | Port St John | Rockledge | Satellite Beach | Scottsmoor | Sebastian | Titusville | Vero Beach | Viera | West Melbourne