Tree Risk and Disease Consultation
Melbourne, Palm Bay, Merritt Island, Beaches, & More
If you're concerned about a potentially hazardous tree on your property, our knowledgeable and experienced tree surgeons can perform a professional tree risk management assessment to protect you and your property from the damage an unhealthy tree can cause. Tree clean up service is part of our tree risk management assessment and is just one of the expert tree services we offer.
Tree Risk Assessment—Preventing Disaster Years in Advance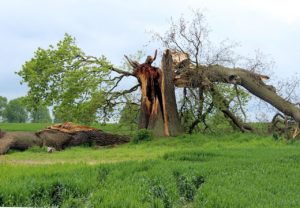 When it comes to trees, looks can be deceiving—although it may look strong and stable, pests may have penetrated its bark and eat away at it from the inside, making it fragile and potentially hazardous. If
Deadwood is present, rot could spread to the trunk which could cause significant damage to the stability and health of the tree. Improper or imbalances growth can also negatively impact the stability of the tree. If all of these issues are affecting the tree, collapse is almost a guarantee.
Most property managers and homeowners aren't skilled when it comes to detecting hazardous situations that could cause a tree to collapse. Many simply believe that trees only fall as a result of a bad storm or other sudden, unexpected event. Our certified tree surgeons are adept at spotting potential problems for trees and plants, and have the experience to ensure the healthy growth and stability of your tree. Our seasoned team of arborists can spot potentially insidious issues years before they ultimately cause the tree to collapse. Pests can burrow deep into the trunk of many trees and cause serious damage years before the untrained eye can detect the problem. Root damage can also threaten the health of your tree, or they can become deprived of sunlight and/or vital nutrients. There are countless factors that could be negatively affecting the health of your tree. Contracting a professional, reliable, reputable tree service company will help mitigate damage and ensure the health of your tree.
Don't let undetected issues result in the collapse of your tree and potential damage to your property—let the knowledgeable, experienced team of tree surgeons at East Coast Lawn and Tree provide the expert guidance you need to maintain the health of your trees and prevent dangerous and costly situations.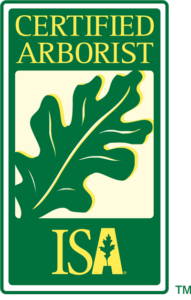 Brevard County's Trusted Tree Risk Management Professionals
Tree Risk Management Assessment Services in Melbourne, Palm Bay, Merritt Island, Beaches, & More
EXCELLENCE AND PROFESSIONALISM
No matter the job at hand, quality and professionalism is at the utmost importance. Clients will be treated respectfully and the work will always be completed with superior quality.
LICENSED AND
INSURED
East Coast Tree Professionals is a registered company through the State of Florida. It has city and county licenses and is covered by liability insurance.
PERSONALIZED APPROACH
All clients are different, as well as each
property and its  needs. Satisfying clients' specific goals for the complete care of their property is what our business strives for. 
East Coast Tree Professionals is a proud member of the following!
Tree Service for Palm Bay, Melbourne, and all of Brevard County: Barefoot Bay | Bayside | Cape Canaveral | Cocoa | Cocoa Beach | Eau Gallie | Fellsmere | Florida Inst. Of Tech. | Grant | Indialantic | Kennedy Space Center | Malabar | Melbourne – Downtown | Melbourne Beach | Merritt Island | Mims | Palm Bay – Downtown | Patrick Air Force Base | Port St John | Rockledge | Satellite Beach | Scottsmoor | Sebastian | Titusville | Vero Beach | Viera | West Melbourne