Certified Arborist Tree Trimming Service
Tree trimming Palm Bay FL, Tree trimming Melbourne FL, Tree trimming Merritt Island FL, Tree trimming Cocoa FL, Tree trimming all of Brevard County!
East Coast Tree Professionals offers ISA Certified Arborist tree trimming service in Palm Bay FL, Melbourne FL, Merritt Island FL, Rockledge FL, Cocoa FL, Cape Canaveral FL, Cocoa Beach FL, and throughout all of Brevard County. Our friendly team of professionals are committed to providing a personalized approach for the unique needs of each and every customer. We work hard to deliver  expert tree trimming services that go above and beyond what our clients would normally expect!
With advanced and specialized equipment on hand and a team of skilled and dedicated workers, we guarantee the highest quality, reliable tree trimming service in Brevard County. We evaluate all tree trimming cases individually, taking the time to consider the safety of the tree and its overall health. We have an ISA Certified Arborist on staff who leads and trains the crew. All trimming work is done to ISA standards for future health, longevity, correct structure, and better aesthetics.
By maintaining the trees at your property you greatly help to mitigate future damages from occurring and significantly impact the aesthetics of each tree. Here in Brevard County, FL, we are no strangers to hurricanes and tropical storms! It is always a great idea to keep up with trimming so you feel at ease when storms do come our way. Our ISA Certified Arborist on staff trains the crew daily to professionally complete tree trimming, this includes things such as making proper pruning cuts, trimming for correct canopy balancing and weight distribution, structural pruning and weight reduction on specific limbs, crown cleaning, and much more. Many aspects go into tree trimming that untrained or non-Arborists may not know. It is always a smart idea to hire a Certified Arborist company to complete tree trimming because it helps to ensure the trees are taken care of property the first time around, it is very difficult or impossible to fix mistakes.
There are various methods we use to complete tree trimming including the use of an aerial lift and also manual climbing, depending on the specific situation. Regardless, our crew has full Personal Protective Equipment (PPE) at all times to help protect against injuries. As a company we also carry workers compensation insurance in the event someone was to become injured the liability will not fall back on the homeowner. Always protect yourself and hire a company that carries workers compensation insurance in addition to normal general liability insurance. Tree trimming can be dangerous so it's important to hire professionals who truly have correct training, experience, and equipment. The crew at East Coast Tree Professionals works on some of the largest trees in Brevard County and can handle anything you're in need of when it comes to tree trimming.
Our tree trimming service in Brevard County is affordable so give us a call today to schedule a free estimate for your property! We would be more than happy to come out and assess your trees and their needs.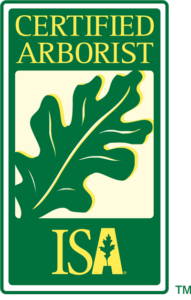 Tree trimming Palm Bay FL, Tree trimming Melbourne FL, Tree trimming Merritt Island FL, Tree trimming Cocoa FL, Tree trimming Cape Canaveral FL, Tree trimming Cocoa Beach FL, Tree trimming Satellite Beach FL, Tree trimming Suntree FL, Tree trimming Viera FL, Tree trimming Titusville FL, Tree trimmer Palm Bay FL, Tree trimmer Melbourne FL, Tree trimmer Merritt Island FL, Tree trimmer Cocoa FL, Tree trimmer Cape Canaveral FL, Tree trimmer Cocoa Beach FL, Tree trimmer Satellite Beach FL, Tree trimmer Suntree FL, Tree trimmer Viera FL, Tree trimmer Port St John FL, Tree trimmer Titusville FL
Brevard County's Trusted Tree Trimming Service
Tree Trimming Palm Bay FL, Tree Trimming Melbourne FL, Tree Trimming Merritt Island FL, Tree Trimming Cocoa FL
Tree trimming Palm Bay FL | Tree trimming Melbourne FL | Tree trimming Merritt Island FL | Tree trimming Rockledge FL | Tree trimming Cocoa FL | Tree trimming Cape Canaveral FL | Tree trimming Cocoa Beach FL | Tree trimming Satellite Beach FL | Tree trimming Viera FL | Tree trimming Suntree FL | Tree trimming Indialantic FL | Tree trimming Port St John FL | Tree trimming Titusville FL | Tree trimming | Tree trimmer | Tree trimming near me | Palm Bay FL | Melbourne FL | Merritt Island FL