Tree Stump Removal Service
Stump Grinding Brevard County
Tree Stump Removal Melbourne, Palm Bay, Merritt Island, Beaches, & More
Tree stump removal can be a daunting task for a homeowner or property manager, and without the appropriate equipment, tools and experience, it can not only be strenuous, but dangerous as well. Hiring a trusted professional is necessary to ensure the stump is removed as safely and efficiently as possible.
East Coast Tree Professionals provides stump grinding in Brevard County. Stump grinding removes unsightly stumps that remain after a tree is removed. Our experienced team carefully uses powerful grinding equipment and tools that are designed to chip away at the stump's wood and roots in just minutes.
There are many reasons a client might request stump grinding services. Whether you are looking to clear a tree to build something on your property, a stump was left on your property by a previous owner, need to remove a dead tree or mitigate the risk of damage from a dying tree, the professional stump grinding services provided by a reputable company like East Coast Tree Professionals can help clear valuable yard space.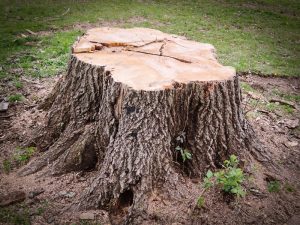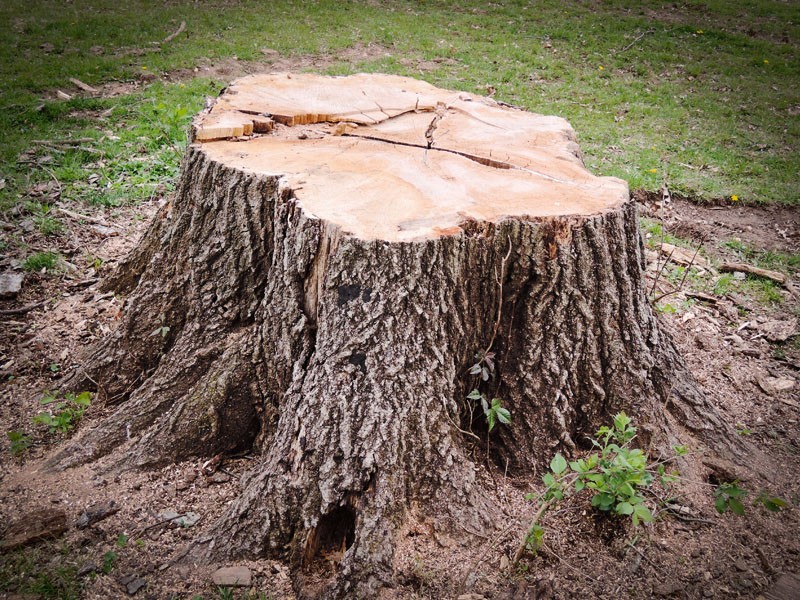 When not removed, tree stumps can present several hazards, including tripping risks and rotting away which can attract unwanted pests near a structure or other, healthy trees. Once a stump is ground down to about 10 to 12 inches below soil grade, the remaining wood chips may be re-purposed on your property as hardwood mulch, or we can remove them for you. We take careful measures to ensure your property is protected from any materials (e.g. rocks, roots, large wood chips) that may be ejected from the equipment during the stump grinding process.
No matter the size of the stump or access point, we have the proper, state-of-the-art tools and equipment necessary to complete any stump grinding project as safely and efficiently as possible without causing any major damage to your yard.
We offer stump grinding and tree stump removal in Melbourne and the surrounding areas in Brevard County, Florida. East Coast Lawn and Tree Services has been serving the tree and landscaping needs of Florida homeowners and businesses for years. Our team of certified arborists have the knowledge, experience and equipment to remove safely unwanted, hazardous tree stumps for commercial and residential customers.
Our goal is to provide the highest quality services that are customized to meet your unique needs at an affordable rate that won't break the bank. No matter why you need tree stump grinding and removal, East Coast Tree Professionals is the only resource you need. We also provide free stump grinding quotes!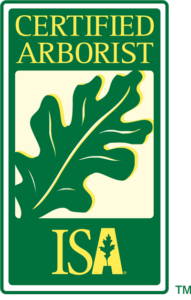 Contact us today to learn more.
Brevard County's Trusted Stump Removal Experts
Stump Removal Services in Melbourne, Palm Bay, Merritt Island, Beaches, & More
EXCELLENCE AND PROFESSIONALISM
No matter the job at hand, quality and professionalism is at the utmost importance. Clients will be treated respectfully and the work will always be completed with superior quality.
LICENSED AND
INSURED
East Coast Tree Professionals is a registered company through the State of Florida. It has city and county licenses and is covered by liability insurance.
PERSONALIZED APPROACH
All clients are different, as well as each
property and its  needs. Satisfying clients' specific goals for the complete care of their property is what our business strives for. 
East Coast Tree Professionals is a proud member of the following!
Tree Service for Palm Bay, Melbourne, and all of Brevard County: Barefoot Bay | Bayside | Cape Canaveral | Cocoa | Cocoa Beach | Eau Gallie | Fellsmere | Florida Inst. Of Tech. | Grant | Indialantic | Kennedy Space Center | Malabar | Melbourne – Downtown | Melbourne Beach | Merritt Island | Mims | Palm Bay – Downtown | Patrick Air Force Base | Port St John | Rockledge | Satellite Beach | Scottsmoor | Sebastian | Titusville | Vero Beach | Viera | West Melbourne