Tree Removal Services
Melbourne, Palm Bay, Merritt Island, Beaches, & More
East Coast Tree Professionals offers expert tree removal and tree planting services for all of Brevard County, including Melbourne, Palm Bay, Merritt Island, The beaches, & more!
Our prices are competitive and our friendly team of professionals are committed to providing a personalized approach for the unique needs of each and every customer. We work hard to deliver tree trimming services and tree removal services that go above and beyond what our clients would normally expect!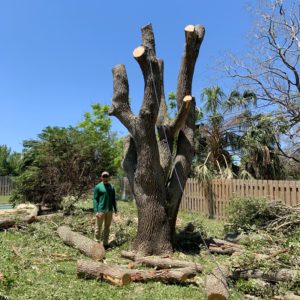 East Coast Tree Professionals is registered through the State of Florida, licensed through Brevard County and carries full liability insurance coverage. We offer premier tree services in Palm Bay, FL and tree trimming and tree removal services in Melbourne and surrounding areas on the East Coast.
What To Expect From Our Tree Removal Services
We offer expert tree removal in Melbourne and surrounding areas in Brevard County with the utmost care and professionalism. We pride ourselves on providing the most efficient, high-quality, cautious tree removal services. Our certified team has extensive experience in the proper removal of hazardous trees. Because this process can be dangerous, our specialists exercise caution and utilize the appropriate tools for the job at hand. Careful, attentive, year-round care of our trees is critical, which is why it's important to hire a qualified tree specialist.
The majority of our tree removal services include removing overgrown trees that become hazardous when they grow too close to a structure, or when untreated trees begin to decay or become diseased. Dead trees can cause a variety of problems, including:
Damage to property or vehicles
Damage to utility wires
Insect infestation
Fire hazards
Legal liabilities
Overcrowding of smaller trees
It is important to take preventative measures in the removal of trees to protect your property and vehicles from falling limbs and branches. Some tree branches are roof repairs just waiting to happen. Our certified experts are experienced in all types of tree removal services and can handle any job, big or small, safely.
Whether you're looking for Palm Bay tree services or need a professional arborist anywhere else in Brevard County, the experienced experts at East Coast Tree Professionals will go above and beyond to meet your expectations for quality, reliability and professionalism.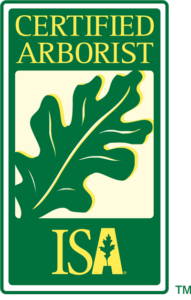 Brevard County's Trusted Tree Removal Service
Tree Removal Services in Melbourne, Palm Bay, Merritt Island, Beaches, & More
EXCELLENCE AND PROFESSIONALISM
No matter the job at hand, quality and professionalism is at the utmost importance. Clients will be treated respectfully and the work will always be completed with superior quality.
LICENSED AND
INSURED
East Coast Tree Professionals is a registered company through the State of Florida. It has city and county licenses and is covered by liability insurance.
PERSONALIZED APPROACH
All clients are different, as well as each
property and its  needs. Satisfying clients' specific goals for the complete care of their property is what our business strives for. 
East Coast Tree Professionals is a proud member of the following!
Tree Service for Palm Bay, Melbourne, and all of Brevard County: Barefoot Bay | Bayside | Cape Canaveral | Cocoa | Cocoa Beach | Eau Gallie | Fellsmere | Florida Inst. Of Tech. | Grant | Indialantic | Kennedy Space Center | Malabar | Melbourne – Downtown | Melbourne Beach | Merritt Island | Mims | Palm Bay – Downtown | Patrick Air Force Base | Port St John | Rockledge | Satellite Beach | Scottsmoor | Sebastian | Titusville | Vero Beach | Viera | West Melbourne